Shop The Look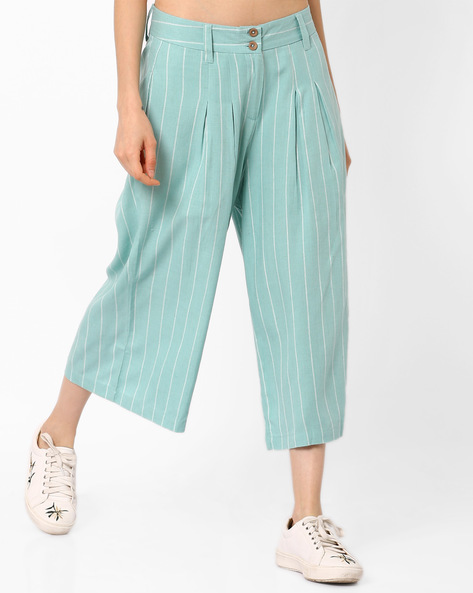 Shop The Look
Shop The Look
Shop The Look
Shop The Look
Shop The Look
Our model wears a Size Small, with Height 5'6" ft. and Waist 24"
FREE shipping for orders above 999. Check For Delivery & COD Availability At Your Pincode
Have any questions? Our Returns Policies may vary based on Products and Promotions, but don't worry we're always here to help you. For full details on our Returns Policies, please
click here
.
We assure the authenticity and quality of our products. If you (still!) find any such problem with any of our products, we promise to resolve it.
Service FAQs
FIG
Striped Culottes with Pockets
PRODUCT DETAILS

With a universally flattering fit and striped pattern that makes it versatile, this pair of culottes is a stylish accompaniment for all seasons.

Double-button closure, belt loops

Front seam pockets

Mid Rise

Cotton Blend

Flared

Fits true to standard size on the model

Machine Wash

Product Code:

440722312001
ABOUT FIG

Workwear never looked better! Indulge in a wide range of boardroom basics that are high on style and low on fuss. From classic
women's shirts
and eclectic
printed tops
, FIG clothing is versatile enough to see you through manic Mondays to lazy Sundays.